UNIFORMITY
UNIFORMITY
UNIFORMITY
MAKES US UNIQUE.
As speeds increase and can stocks get thinner, consistent clamping pressure becomes more critical. Pride's Hybrid Bottom Former utilizes the largest air chamber behind the piston for more consistent force continuing Pride's lead in bottom former technology for downgauging material and reducing split domes.
With controlled
clamping pressures
Run at rated speeds
without compromising can quality
With the durable
PRIDE bottom former
CONTROLLED CLAMPING
PRESSURE.
REDUCED SPLIT DOMES.
Consistent clamp ring force during doming controls material flow to form wrinkle-free chimes while reducing split domes.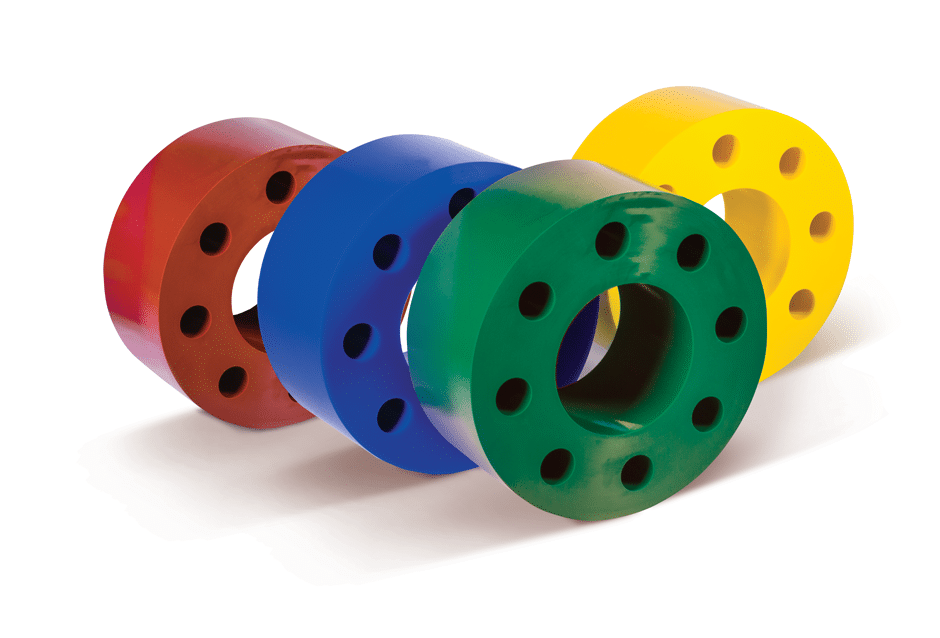 SOFTER DONUT SPRINGS.
CONSISTENT DOME DEPTHS.
Pride's long high-mass springs accomodate changes in overtravel as bodymaker speeds change to reduce the pinching that can cause split domes.
HIGH STRENGTH
(BLUE).
Increases buckle strength for larger beverage cans or is used for food cans to maintain panel depth.
6,800 – 9,000
FORCE (lbs.)
LOW SHOCK
(RED).
Optimizes dome depth at any speed while reducing shock.
5,000 – 7,100
FORCE (lbs.)
RAM CONTROL 
(YELLOW).
This lower force spring engages the punch before the dynamic stretch phase, helping the ram turn and reducing ram whip.
3,200 – 5,200
FORCE (lbs.)
FORCE CONTROL 
(GREEN).
Our lowest force donut spring for smaller diameter cans and thinner materials.
2,400 – 4,500
FORCE (lbs.)
GET THE PROCESS STARTED TODAY